#001 (Season 3)
How Federal Prison
Unlocked Wisdom For Brad - Part 1



How Federal Prison Unlocked Wisdom For Brad
Contains 18+ content and potential triggers.*
Lessons from Brad, A.K.A. SurvivorsPath on X/Twitter (where you can follow him for updates on his journey and training) about how Federal prison taught him the value of honesty and humility.
In this fascinating interview, Brad shares authentically about the flaws that led him to spend 5 years inside Federal prison, the lessons about everything from mindset to relationships to spirituality and philosophy that he gathered while paying the price for his mistakes, and how young men can make different decisions to learn these lessons without doing time.
*Trigger Warnings and Disclaimer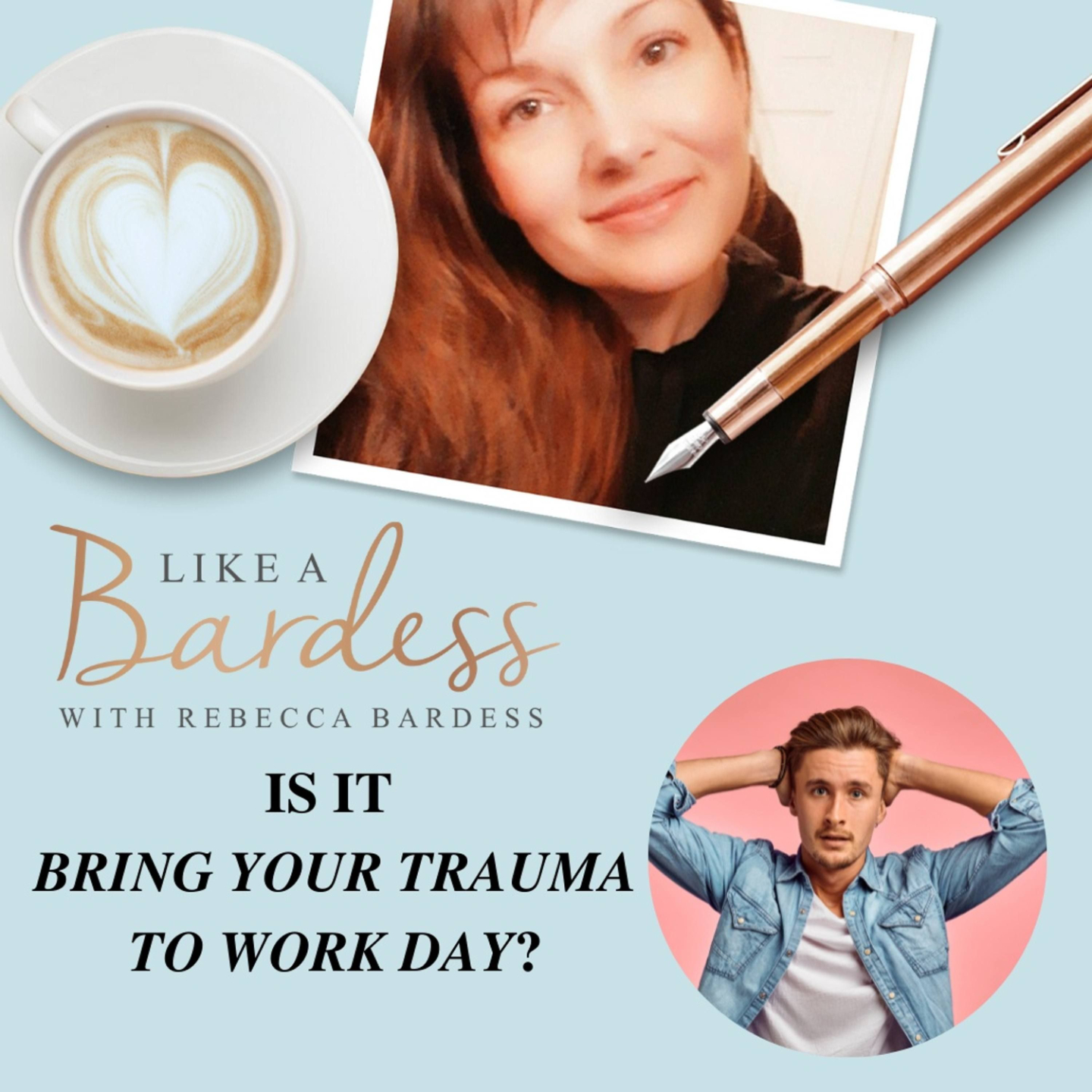 1
IS IT BRING YOUR TRAUMA TO WORK DAY?
Host: Rebecca Bardess
Do you bring trauma to your work, without meaning to do so?
Life since 2020 has been traumatising for everyone, but we all bring our own flavour of trauma coping to every day, regardless of whether it's a Big News Day or a Tuesday. So, let's talk about it.
3
IS IT BDE OR BPD THAT MAKES PETE DAVIDSON IRRESISTIBLE?
Host: Rebecca Bardess
Pete Davidson's BDE: Is it about inches or something else?
N.B. This episode discusses BDE, but in a 15+ kinda way, not an 18+ kinda way. However, if aubergines or table-legs give you a fainting spell, skip it. Mental health is also discussed, and related issues.
Never Miss An Episode...
Sign up now to be the first to know when the latest is out. We'll be having loads of fun with guest experts, my top tips, and the latest discussions on all things business.